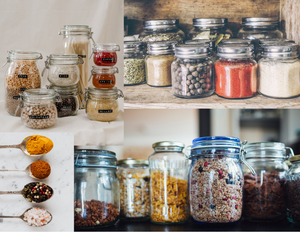 We are the area's first low-waste market offering package-free pantry staples, dry goods, personal care items and sustainable cleaning products. 
Bring your own containers and FILL them as FULL as you want with GOODS that are good for you and for the planet.
We are building this store for you. Contact us to let us know what brands or types of products are on your wish list!
Fulfilled Goods LLC
612 Washington Street
Newtonville, MA 02458
Holiday Store Hours:
MON: closed
TUE: closed
WED: 12 pm - 6 pm
THU: 3 pm - 7 pm
FRI: 12 pm - 6 pm
SAT: 12 pm - 4 pm
SUN: 12 pm - 4 pm
hello@fulfilledgoods.com